Review Detail
94
7
100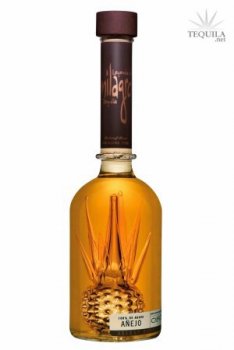 Anejos
D
dbusch
February 10, 2007
78631
What a beauty these bottles are - really incredible, and even more so when you look at them up close. They truly are a work of art. I'm certainly not putting down this tequila, but I wish the its contents were a just little closer to the quality of the design.

Nose has a fruit scent with a little bit of vanilla, and just a hint of lemon (as opposed to the silver and rep in this line where the lemon scent was more prominent to me). There was a bit of that lemon scent present in the body for me too, along with a very subtle caramel. not quite enough agave for me in the body, and while there was some oaky present it certainly wasn't too much. A little more agave came out in the finish. Kind of a thin-bodied anejo.

I wish I enjoyed this a little more because if the contents were closer to one of my favorite anejos this would be a fun one to keep on the shelf just because of the beautiful bottle. Aside from the bottle it was very good anejo for me, but not quite great.
Comments