Review Detail
93
4
100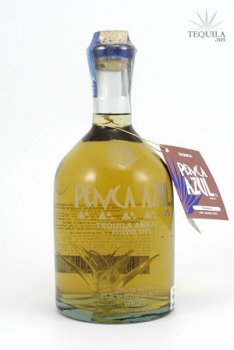 Anejos
T
Tequila.net
April 13, 2007
23139
Tasted out of a double ball glass. I think this is a very good anejo, but I wouldn't say its my favorite of the line. It's a little less intense than the rest of the line. Still, it's no doubt a very good anejo.

Aroma: A slightly heated (not as much as rest of line) consisting of earth, spice and lighter hints of vanilla.
Initial Taste: A thin mouth feel, a sweet vanilla like entry with no bitterness.
Body: A typical awesome 'Penca Azul' agave body, with hints of fruit, spice, and vanilla.
Finish: A semi heated finish of short duration and a vanilla fruity lingering.
Comments