Review Detail
92
7
100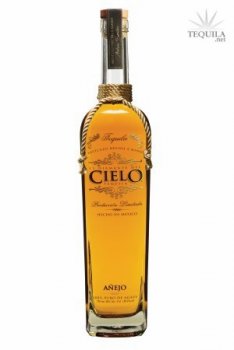 Anejos
T
Tequila.net
February 24, 2007
27833
I picked this up in NY for $69.99 which is a bit steep compared to others, but it is a great product and probably worth the extra money.

The nose is complex: fruit, particularly berries, yet not overly fruity or too sweet smelling, caramel. Body is complex like the nose - touch of coffee, licorice, caramel and a nice agave flavor. Overall I'd describe it as more of a warm, rich agave flavor than overly sweet. It's one of the few anejos that, while it's incredibly smooth with virtually no bite, still has the very subtle numbing of the tongue reminds you that it's still tequila.

This rarely happens for me with an anejo, but it makes me want to try the rest of the Cielo line. Incredibly well done, and compared to other anejos is pretty appropriately priced for the quality.

Also has a very elegant design, and though it's a tall bottle still fits in a standard sized cabinet (as opposed to Don Julio 1942). I love the presentation and a great cork just tops it all off. Definitely worth trying this delicious anejo.
Comments