Review Detail
93
5
100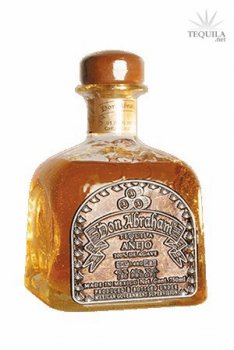 Anejos
T
Tequila.net
June 11, 2007
32036
Tasted out of a snifter. A great anejo from a great line. A golden amber color and nice legs. This is one to savor! One of the younger anejo IMHO, but still great!

Aroma: For the record, lots of earth, smoke and cinnamon. Off the record, orange colored tic tacs.
Initial Taste: A semi oily mouth feel. On first sip, its sweet with only a slight bitterness. Initial taste of floral and earth.
Body: A great body filled with cooked agave, earth, cinnamon and floral. Lighter notes of smoke.
Finish: A semi heated finish of medium duration. With an earthy cinnamon lingering.
Comments