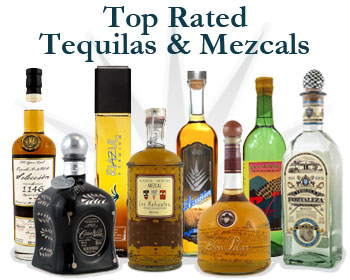 TEQUILA.net is an online community of over 10,000 aficionados and consumers, showcasing over 1700 reviewable product listings including Tequila, Mezcal, Sotol, and other Agave products.
With thousands of visitors daily, TEQUILA.net focuses on brand exposure / promotions, industry news, and educating Tequila consumers. There are over 2,500 submitted editor and consumer reviews, providing the most trusted ratings to visitors worldwide.
New content is added daily at TEQUILA.net. We urge you to visit often and contribute, and join others in the Agave Powered community, who admire the passion, culture, and tradition behind Mexican spirits.
Top Rated Products
Blanco Tequilas - Reposado Tequilas - Añejo Tequilas - Extra Añejo Tequilas