An exciting new contest at TEQUILA.net! Find the Golden Herradura Horseshoe and win a Holiday Gift Pack from Tequila Herradura.
All Herradura Horseshoes have been found, thanks for your participation!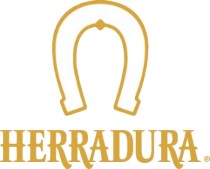 Hidden somewhere among the hundreds of pages of TEQUILA.net you may be lucky enough to stumble upon 1 of 4 Golden Herradura Horseshoes. If you find a Golden Horseshoe, write down the winning number listed at the bottom and submit it in the TEQUILA.net forums on this post .
The first person to post each winning number will win one Herradura Holiday Gift Pack, which includes one 750ml bottle of Herradura Silver Tequila and two Herradura shot glasses.
Contest terms:
You must be 21 years of age or older, only one prize per person, and you must live in the continental United States. The contest ends once the final Golden Horseshoe is found.
Happy Holidays from Tequila Herradura and TEQUILA.net !