NBA Hall of Famer, former sports broadcaster and successful business entrepreneur, Bill Walton has become an equity partner with Azuñia Tequila, an ultra-premium tequila brand imported by Intersect Beverage of Newport Beach, California. Bill Walton's well-documented life has been filled with daunting challenges and great success. He knows the value of hard work, patience and a commitment to excellence, the very qualities that are adhered to by the experienced Jimadors who produce Azuñia Tequila.
"We are thrilled to have a first class partner like Bill Walton that understands persistence, discipline, structure, and some good luck," commented CEO, Jim Riley.
Azuñia Tequila is made from the finest Weber Blue Agave plants grown on a single farm owned by Sergio Zuñiga in the Tequila, Jalisco region of Mexico. Mr. Zuñiga allows the plants to naturally mature in the fertile volcanic soils for 8-10 years before reaching their perfect state of ripeness. They are then expertly selected and hand harvested for their sweet agave nectar. Once extracted from the piña, the core of the agave, the nectar is allowed to naturally ferment for 5 to 7 days before being double distilled into Azuñia tequila. Azuñia Tequila is available in three distinct flavors, Reposado, which is aged for three months in oak barrels, Añejo, aged for one whole year in oak barrels and Platinum Blanco that is made by slow roasting the piñas for up to 36 hours in traditional clay ovens.
Azuñia Tequila and Bill Walton are a perfect pair. Bill knows a winner when he sees one. He recognizes the importance of having the right team, the right plan and the right product to be successful. You don't become a member of the hall of fame by settling for second best. That same trait is shared by the team responsible for producing the finest tequila available, Azuñia Tequila.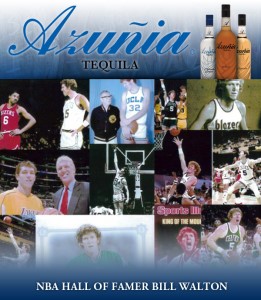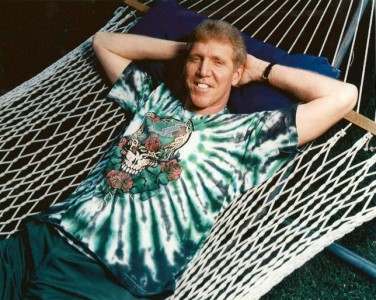 About Intersect Beverage
Intersect Beverage, located in San Clemente, CA, imports premium tequilas. Executives, Jim Riley and Alex Baca, have more than twenty years experience in the spirits industry. Intersect Beverage is committed to delivering the highest quality brands and products to every client, employing the best management and sales team in the industry involving each individual in the success of the company and its partners.
Dedicated to redefining the spirits industry, having fun while delivering only the finest quality products to the market.
Intersect Beverages' products include:
Azuñia Tequila (ultra-premium tequila) produced from the finest quality hand-selected 100% Weber blue agave plants, grown and harvested by one of the oldest and most experienced growers in the Jalisco Region of Mexico. Azuñia's Tequila portfolio includes: Platinum Blanco (perfect choice for a refreshing Azuñia margarita), Reposado (an authentic pleasure with a touch of smokiness) and Añejo (the most sophisticated with hints of vanilla and nuts). Azuñia Tequila is currently distributed in California, Texas, Florida, New York and 36 other states.
Regional Tequila (authentic premium tequila) produced from 100% Weber Blue Agave and double distilled. Regional's portfolio includes: Regional Blanco, Reposado and Añejo.
Each brand delivering a distinct flavor for all to enjoy!
To learn more about Azuñia Ultra-Premium Tequilas and to download a list of Azuñia Tequila cocktails visit www.azuniatequila.com. http://www.facebook.com/AzuniaTequila or Twitter: @azuniajim
Please Drink Responsibly