Review Detail
88
3
100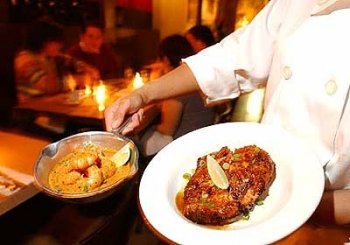 United States
T
tvJefe
September 04, 2007
15341
I live less than two block from here and I can say Im quite happy about that, seeing that it allows me to walk to and from without worrying about driving!
Malos bar area is always full of hipsters who are taking over the Silverlake area of Los Angeles. Thats neither a good or bad thing. Crowd is always happy and ready to mingle. Their Tequila selection is great because they stock Tequilas you dont see anyplace else (case in point: LOS ABUELOS) The bar staff is a bit knowledgeable, but again, Like LScorpion down the street, Id like to be able to 'talk Tequila' with the bartender-provided he is not buys, of course.
You can always find something tasty, cheap, and filling on the menu. Come to think of it, Im going there tonite!
Comments