Review Detail
84
1
100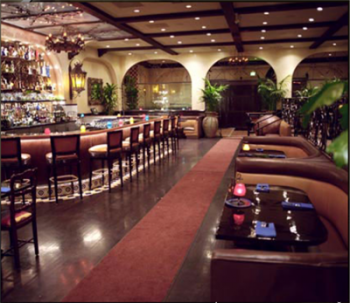 United States
T
tvJefe
September 05, 2007
15752
Date of review: Tuesday, 9/11/07, 9pm

I will start off by saying that my experience at The Spanish Kitchen was less than overwhelming. The bar is nice enough. They have a decent selection of Tequila and an above average selection of Mezcal. Nothing out of the ordinary, but enough to choose from.

For price calibration, I always use Herradura Seleccion Suprema, which was $59 here: way above what I am willing to spend. Rey Sol was $35, Paradiso was $15. I basically stuck with those.

As for knowledge and service... where do I begin? Of the 2 bartenders, 1 knew next-to-nothing about tequila. I had to point to the bottle that I wanted as he was unfamiliar with their stock. At least he was friendly though. When we finally sat down at a table, our waitress was snippy and unpleasant. She was also unfamiliar with their selection of tequila - telling me that they didn't carry Rey Sol when I had just ordered one at the bar.

It was "Taco Tuesday" so we had... tacos. There was certainly nothing special about them. They brought 6 different salsas, but none of them were labeled so it was impossible to tell which you were tasting.

It was hard to really enjoy the ambiance with all the other problems; but looking objectively, The Spanish Kitchen has a nice atmosphere.

With El Carmen just around the corner and Malo down the road, I find it very hard to recommend The Spanish Kitchen to this community.
Comments