Review Detail
86
1
100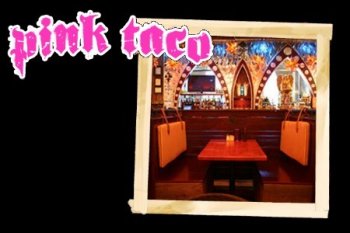 United States
T
tvJefe
August 14, 2007
16148
Date of review: 8/17/07, 9pm

Pink Taco is new to LA and definitely has that Hollywood superficial-character vibe. Not to be mean, but the Ambiance reminded me of a Mexican Hard Rock Cafe. Pink Taco is much more a restaurant with a tequila menu than a tequila bar; and as such, there is a distinct lack of knowledge. My waitress knew next to nothing about tequila. And when I asked her for a recommendation, she told me that she didn't drink tequila and couldn't really recommend anything.

The location is in an upscale outdoor mall and the prices are high to say the least. For calibration, I always use Herradura Seleccion Suprema, which was $45 here: about $10 more than usual.

The selection of tequila was outstanding for a restaurant of this type, however. This is the first time I was able to try Chinaco Negro Extra Anejo - a limited edition tequila that I have seen nowhere else. ($50 here)

The food was excellent. Which is what I would expect from a place that is primarily a Mexican restaurant. I had the brisket tacos and my wife had the shrimp tacos. Both came with 3 tacos, were light and flavorful, and about $12.

Now despite my poor reviews on Pink Taco's tequila knowledge, there seems to be a honest desire to learn more and improve. While we were there, the bar manager took notice of my tab and came over to talk with me. He was interested in my thoughts on their selection and pricing. All my critiques here (involving tequila), I made him aware of. So maybe I'll go back in a few months and see if the staff embraces tequila a little more.

For this community, I would be hard pressed to recommend Pink Taco. If you are just learning about tequila, this place will not expand your knowledge. If you know what you like and are just going to have a glass or 2, this place is much more expensive than your CLOSE alternative, El Carmen.
Comments