Review Detail
94
2
100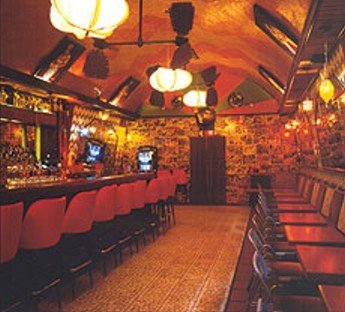 United States
T
tvJefe
August 01, 2007
16360
At less than 1 mile from my house, El Carmen is my neighborhood tequila bar. And with over 400 varieties of tequila, I will NEVER get bored with it.

The food is cheap and served quickly. Is it great? No. But it gets the job done. For tequila pricing calibration, I always use Herradura Seleccion Suprema, which is $35 here; but there are some selections that tip the scales at $100 (too rich for my blood).

Like the description says, the ambiance is awesome. Mexican wrestler masks and bull heads line the walls. It can be dark and noisy at times, but never to the point where I am uncomfortable.

Not all the waitresses know their tequila, but the bartenders seem very knowledgeable and willing to offer samples and recommendations. (With 400 varieties, I can definitely use recommendations from time to time.)

Due to the massive selection, fair pricing, knowledgeable bartenders, and fantastic atmosphere, I have to give El Carmen a solid "A" and recommend it to anyone visiting Los Angeles.
Comments