Review Detail
92
3
100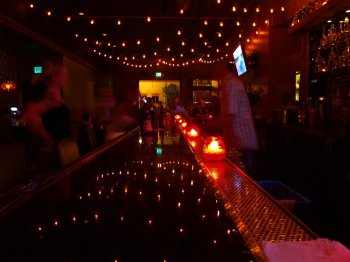 United States
P
Piña
September 16, 2008
15136
I go here almost every Monday night for their all day "happy hour" which includes half-price drinks (and tequilas) and appetizers. Their tequila list is pretty decent although you're not going to find anything out of the ordinary. The food is pretty good too.

For a downtown bar, it's one of my favorite joints. Most visitors here don't come for the tequila, so be prepared for the "vodka Redbull" and "Bud Lite" crowd if you go on the weekend. Other than that, it's a fun place. They usually have some luchador movies playing on the TVs which adds to the ambiance.

Another note: don't expect to get great advice from the bartenders. After having various conversations with the guys behind the bar, I've usually found them to be a) wrong, b) confused, or c) not very big fans of tequila. My advice is just to grab the menu and start picking out a juice you've never had before.

If you go on a Monday, I'll come say hi. You'll probably be the only other one there drinking straight tequila out of a snifter.
Comments