Review Detail
96
1
100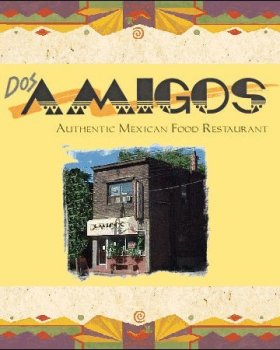 Other
W
wichie13
January 19, 2009
15731
We have been to this restaurant about 3 or 4 times. The first time was to meet some local forum members and have dinner and a few drinks. This was our first stop on a planned Mexican bar crawl but by the end of the night we all agreed should have just stayed at Dos Amigos. Before I get on to some detail let me preface the selection rating with a note: Bars/restaurants in Ontario have to purchase all their liquor from the LCBO and there isn't usually a lot of choice on the shelves. So to see approximately 40 different tequilas and allot of them 100% thats pretty decent.

The building is simple and the decor a mix of tradition Mexican and what I call tourista Mexican. I love the wax candles by the bar. The patio is very nice on a cool summers night.
We usually start with Guacamole and chips, both very authentic and tastie. No bagged nacho chips here.(if they are I want to know where they get them) We usually share the Parrillada Mixta which every time we have it brings me back to fond memories of one of our trips where El Agave/Industrializadora Integral del Agave treated us to dinner at their restaurant after a distillery tour. When we pulled up in our bus there was an open pit bar-b-q where they where roasting chicken, beef, pork, and chorizo sausage. Smelt great and tasted even better. The Parrillada Mixta brings me back every time. Another Favorite appetizer that we enjoy is Queso Fundido, which is simple melted cheese and chorizo sausage; cut it up and slide it into some nice soft tortillas... ummm uhmm good. We do need to expand and taste other things on the Menu but we have found favorites in the first things we have tried. Salud to Enrique.

Staff is pleasant and Mauricio who mans the bar is very knowledgeable with his tequilas and is committed to bring in as many 100% agave products as the LCBO puts on it shelves. Have not tasted the Margs but others on our first time there did and it appeared they enjoyed them.;)

This is our home away from Mexico and we need to return soon.
Comments