Review Detail
85
1
100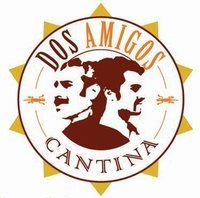 Other
3
3libras
June 28, 2010
12928
I have been living in Auckland for two years now and have just been WAITING for a decent Mexican Restaurant. I think I have finally found it in Dos Amigos. My partner and I have eaten there twice in the short time we have known about the place. It was formerly El Centro, but has been re-opened under new owners as Dos Amigos since April 2010. And what they have created with their menu is great! We've had taquitos, a chorizo and spinach dish, ribs with kumara wedges, a chicken burrito, chimichongas, and tamales. Desserts we've tried were fried ice cream and a dark chocolate tort with a hint of chili. Everything we've had was wonderful. Prices are roughly on par for New Zealand. What gets me is that the value of the food is better than what I have gotten from other Mexican places here.
They have a decent selection of tequila. Not huge, but for New Zealand, definitely more than you see almost anywhere else. There doesn't seem to be a huge knowledge of tequilas, but I think this will be changing. :-) Margaritas are tasty though, with a cadillac marg served with the grand marnier poured into the glass at your table.
The service was quite good, with attentive and friendly staff who greet you in Spanish to create a fun atmosphere. Even the owner will stand out front with a sombrero to greet people. Staff in general know their food menu quite well too.
Ambiance? You can't ask for a better place to be than on the main street in Mission Bay, which is right on the beach. It's a great locale.
I have come to like the place enough that I recently got a job there, trying to help develop Dos Amigo's tequila identity, as a place to come for good Mexican food AND tequila. Call me biased, but it's because of the food and tequila that made me want to be a part of this place. So keep an eye out, the tequila focus will be improving, and it'll be something to look forward to!
At the very least, if you're looking for the best Mexican food in Auckland, you should stop by this place, and don't forget some tequila.
Comments