Real Gusto Tequila Reposado
http://www.tequila.net/media/reviews/photos/thumbnail/350x350s/fa/3e/37/real-gusto-tequila-reposado-85-1446945861.png
Hot
Submitted by Tequila.net November 07, 2015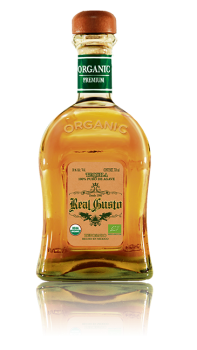 Tequila Real Gusto Reposado
Tequila Real Gusto Reposado is produced from certified organic 100% Blue Weber Agave and is an artisan made product that is developed in a natural environment and using old-school techniques to bring a product that resembles the birth of this tasteful spirituous beverage.
Tequila Real Gusto Reposado rests for six months in brand new white oak barrels from Kentucky.
Tequila Real Gusto is certified by Bioagricert and USDA approved.
User reviews
There are no user reviews for this listing.