Casa Noble Tequila Joven
http://www.tequila.net/media/reviews/photos/thumbnail/350x350s/df/a4/a7/1336_casa-noble-tequila-joven-2_1263757783.jpg
Hot
Submitted by Tequila.net January 17, 2010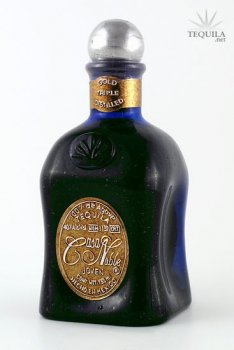 Tequila Casa Noble Joven
Casa Noble Tequila Joven is 100% Agave, triple distilled, and aged for 6 weeks in French oak.
Said to be the only 100% Agave, triple distilled Joven Tequila ever produced, this rare gem is proof that not all Joven / Gold Tequila products are mixtos.
Aged for only 6 weeks, Casa Noble Tequila Joven contains strong Agave notes and subtle oak flavors, making it an excellent sipper, or collectible.
Photos by Tequila.net
User reviews
There are no user reviews for this listing.