Anejos
Real Gusto Tequila Anejo
Real Gusto Tequila Anejo
http://www.tequila.net/media/reviews/photos/thumbnail/350x350s/05/6c/5e/real-gusto-tequila-anejo-32-1446945527.png
Hot
Submitted by Tequila.net November 07, 2015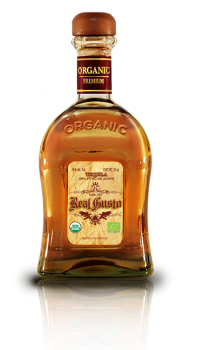 Tequila Real Gusto Añejo
Tequila Real Gusto Añejo is produced from certified organic 100% Blue Weber Agave from the beautiful town of Amacueca in Jalsico, Mexico. This small batch artisan Tequila is aged for over 12 months in brand new white oak barrels from Kentucky.
Tequila Real Gusto is certified by Bioagricert and USDA approved.
User reviews
There are no user reviews for this listing.