Anejos
Los Tres Tonos Tequila Anejo
Los Tres Tonos Tequila Anejo
http://www.tequila.net/media/reviews/photos/thumbnail/350x350s/84/1f/31/646_lostrestonostequilaanejo_1246253651.jpg
Hot
Submitted by Tequila.net August 06, 2007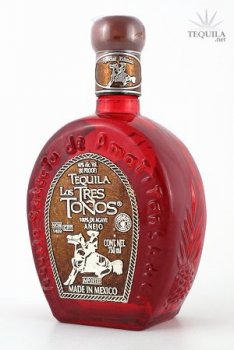 Tequila Los Tres Tonos Anejo
Tequila Los Tres Tonos Anejo is a Tequila produced from 100% Blue Agave Tequilana Weber, carefully planted and harvested at Tequila Selecto de Amatitan, and aged in American Bourbon barrels for a minumum of one year. Tequila Los Tres Tonos is bottled in an elegant artisan carafe specially designed for connoisseurs, which enhances the finesse of the tequila reflecting its high quality.
Photos by Tequila.net
User reviews
There are no user reviews for this listing.