Senor Fred
http://www.tequila.net/media/reviews/photos/thumbnail/350x350s/d6/8a/0d/670_senor_fred_1188422946.png
Hot
Submitted by blagave August 28, 2007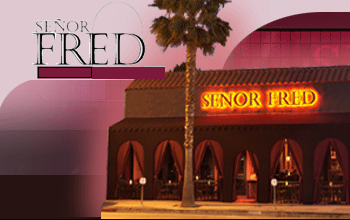 Señor Fred
Developed as a moderately priced casual dining destination with an inviting cocktail lounge, Señor Fred brings uncompromising food quality, exceptional service, and an environment reminiscent of Mexico at the turn of the 20th century to its guests.
Señor Fred serves approximately 40 Tequilas from their cocktail bar.
User reviews
There are no user reviews for this listing.