Mexico Cantina y Veracruz Cooking
http://www.tequila.net/media/reviews/photos/thumbnail/350x350s/62/d9/f5/1042_mexico_cantina_veracruz_cooking_1225750760.jpg
Hot
Submitted by resonantdog October 31, 2008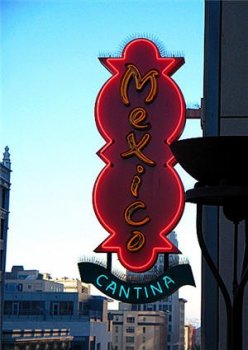 Mexico Cantina y Veracruz Cooking
Mexico Cantina y Veracruz Cooking is not your typical Mexican food restaurant. They combine the bold, fresh flavors of traditional Mexican cuisine with the most exquisite, current culinary concepts.
The cantina serves over 30 selections of Tequila from their bar, along with many specialty margaritas. 
User reviews
There are no user reviews for this listing.