DAGAVE Gold
http://www.tequila.net/media/reviews/photos/thumbnail/350x350s/33/b9/a7/1772_dagave-spirit-gold_1321820304.jpg
Hot
Submitted by Tequila.net November 20, 2011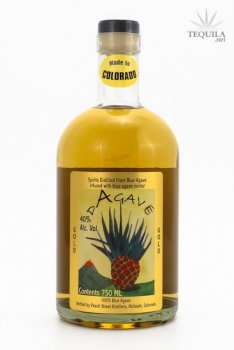 Other Spirits
Product Region
Palisade, Colorado
DAGAVE Gold
DAGAVE Gold is a spirit distilled from 100% Organic Blue Agave, hand made in small batches in Palisade, Colorado. The best Blue Agave is selected based on quality, and imported to the United States, is fermented in small batches, distilled in a reflux still, and aged in a proprietary grade of American oak for approximately 6 months. A small amount of Agave nectar is added to this "Spirit distilled from Agave" to provide a hint of sweetness. DAGAVE is perfect for mixing in your favorite cocktail and enjoyed straight up.
DAGAVE Gold is bottled at 40% alcohol volume.
User reviews
There are no user reviews for this listing.