Blancos
Herradura Tequila Blanco Suave
Herradura Tequila Blanco Suave
http://www.tequila.net/media/reviews/photos/thumbnail/350x350s/5e/b2/df/270_herradura_blanco_suave_tequila_1173852219.jpg
Hot
Submitted by Tequila.net March 13, 2007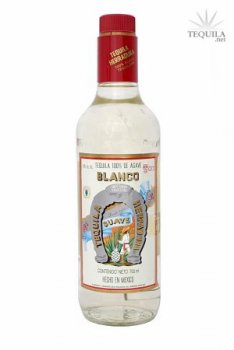 Herradura Blanco Suave Tequila
Herradura Blanco Suave Tequila is 100% Blue Agave, its soft flavor and pleasant aroma are beacuse it is rested in American oak barrels for 45 days.
Casa Herradura stands today as it has since 1870 in the village of Amatitan, Jalisco, Mexico.
User reviews
There are no user reviews for this listing.