Anejos
Suave Patria Tequila Anejo
Suave Patria Tequila Anejo
http://www.tequila.net/media/reviews/photos/thumbnail/350x350s/a2/08/f1/883_suave_patria_tequila_anejo_1208029618.jpg
Hot
Submitted by Tequila.net April 12, 2008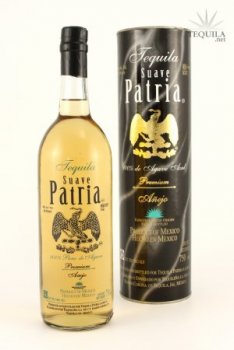 Tequila Suave Patria Anejo
Tequila Suave Patria Anejo is the culmination of four generations of Agave farming tradition matched with the expertise of Mexico's foremost tequiliers. It is a product which, in accordance with its name, "Patria", or "Homeland", and its Imperial Mexican Eagle symbol, aims to be the finest product of a proud culture.
The Agave from the Highlands of Jalisco, the white oak aging, and its meticulous development add up to the fulfillment of our mission, which is to produce the authentic taste of fine Tequila that is always smooth.
User reviews
There are no user reviews for this listing.