Penasco Tequila Anejo
http://www.tequila.net/media/reviews/photos/thumbnail/350x350s/f5/fc/50/2011_penasco-tequila-anejo_1356563539.jpg
Hot
Submitted by Tequila.net December 26, 2012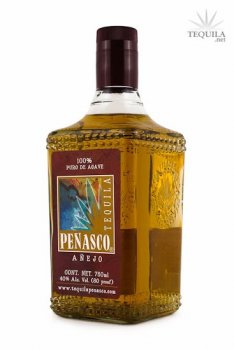 Tequila Peñasco Añejo
Tequila Peñasco Añejo is 100% Blue Agave from the Highlands of Jalisco. Peñasco Añejo is aged between 14-16 months in oak barrels.
Tequila Peñasco is named for the famed beach town located in the Mexican state of Sonora, on the Sea of Cortes.
Photo by TEQUILA.net
User reviews
There are no user reviews for this listing.