The Border Grille & Bar
http://www.tequila.net/media/reviews/photos/thumbnail/350x350s/ae/63/da/1511_BorderLogoClean_1290482528.jpg
Hot
Submitted by Mas Tequila! November 22, 2010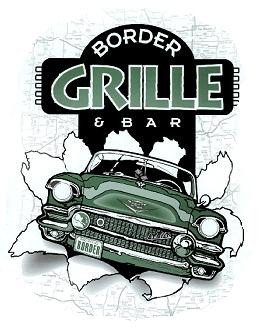 The Border Grille & Bar
Made fresh daily, The Border Grille & Bar offers a wide variety of American and Southwest Specialties including: sizzling' fajitas, tender steaks, ribs that fall off the bone, salads, homemade desserts, and of course, the best Margarita's around! Family friendly dining room is great for kids of all ages!
The lively lounge is home to over 100 Tequila and Mezcal selections!
User reviews
There are no user reviews for this listing.