Matador Restaurant and Tequila Bar
http://www.tequila.net/media/reviews/photos/thumbnail/350x350s/95/38/11/700_matador_seattle_tequila_bar_1190482817.png
Hot
Submitted by Tequila.net September 22, 2007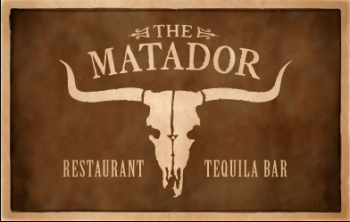 The Matador Restaurant and Tequila Bar
The Matador Restaurant - Seattle, features gourmet Tex-Mex cuisine and is one of the Northwest's premier Tequila bar with over 75 varieties.
The Matador is owned by Zak Melang and Nate Opper, with Executive Chef Rodel Borromeo.
Additional Matador locations include:
The Matador - West Seattle
4546 W. California Ave. SW
Seattle, WA 98116
206.932.9988
The Matador - Redmond
7824 Leary Way NE
Redmond, WA 98052
425-883-2855
The Matador - Tacoma
721 Pacific Ave.
Tacom, WA 98402
253-627-7100

User reviews
There are no user reviews for this listing.