Casa Alvarez
http://www.tequila.net/media/reviews/photos/thumbnail/350x350s/c0/57/d0/1081_CasaAlvarezconnectcolorado_1231204730.jpg
Hot
Submitted by blkmxma January 05, 2009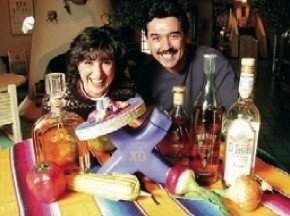 Casa Alvarez
With authentic flavors and a festive colorful atmosphere, Casa Alvarez has fast become Boulder's truest taste of Old Mexico. Full bar, at times boasting over 70 different tequilas.
Stepping through the doors at Casa Alvarez is like stepping south of the border, where the pasted colors and adobe styling of the large dining room raise the spirits for an exciting meal. Ernesto the owner loves his tequila and will often be seen sharing something nice with the customers.
User reviews
There are no user reviews for this listing.