Spirits
Reserva Quintero Destilado de Agave Reposado
Reserva Quintero Destilado de Agave Reposado
http://www.tequila.net/media/reviews/photos/thumbnail/350x350s/cc/83/3b/1446_reserva-quintero-reposado-destilado-de-agave_1277684075.jpg
Hot
Submitted by Tequila.net June 27, 2010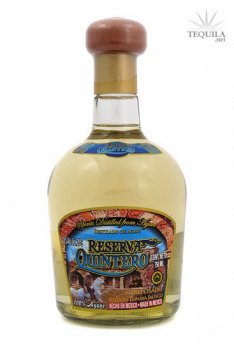 Other Spirits
Product Region
Tonaya, Jalisco
Reserva Quintero Destilado de Agave Reposado
Reserva Quintero is a Destilado de Agave product, which is made from 100% Blue Weber Agave, grown in Tonaya, Jalisco. Reserva Quintero has preserved the old traditions and techniques to produce a superb product with rich Agave character.
Our Agave is harvested at full maturity, around 8-10 years, and is then cooked in a stone oven for 3 days. Once cooked, the Agave is shredded and placed in tanks, and allowed to ferment slowly for up to 10 days. We then distill the fermented juices in a copper pot, and age the "el chorrito" in French Oak barrels from 6-12 months.
Reserva Quintero Reposado is bottled at 35% alcohol volume.
Photo by Tequila.net
User reviews
There are no user reviews for this listing.