DAGAVE Extra
http://www.tequila.net/media/reviews/photos/thumbnail/350x350s/6b/6e/b6/1771_dagave-spirit-extra_1321820121.jpg
Hot
Submitted by Tequila.net November 20, 2011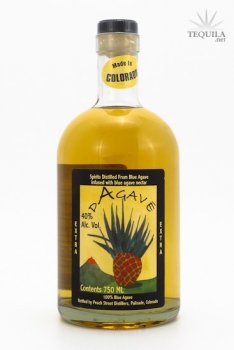 Other Spirits
Product Region
Palisade, Colorado
DAGAVE Extra
DAGAVE Extra is a spirit distilled from 100% Organic Blue Agave, hand made in small batches in Palisade, Colorado. The best Blue Agave is selected based on quality, and imported to the United States, is fermented in small batches, distilled in a reflux still, and aged in a proprietary grade of American oak for approximately 6 months. A bit sweeter than DAGAVE Gold, Agave nectar is added to this "Spirit distilled from Agave" to provide all the sweetness required to make the prefect margarita. Just add limes and shake with ice!
DAGAVE Extra is bottled at 40% alcohol volume.
User reviews
There are no user reviews for this listing.