El Tinieblo Mezcal Reposado
http://www.tequila.net/media/reviews/photos/thumbnail/350x350s/bd/89/69/1759_el-tinieblo-mezcal-reposado_1320945211.jpg
Hot
Submitted by Tequila.net November 10, 2011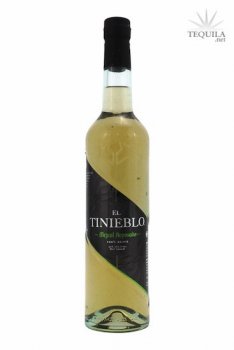 El Tinieblo Mezcal Reposado
El Tinieblo Mezcal Reposado is a blend of Salmiana, Americana and Espadin Agave from Tamaulipas. These wild Agaves are cooked using Mesquite wood, distilled twice, and then aged 4 months in used American Oak barrels.
Since 1865, El Tinieblo Ranch has produced an artisanal premium Mezcal, El Tinieblo, following the traditional process of Mezcal production.
Photo by TEQUILA.net
User reviews
There are no user reviews for this listing.