Blancos
Maria Mezcal Joven - Agave Worm
Maria Mezcal Joven - Agave Worm
http://www.tequila.net/media/reviews/photos/thumbnail/350x350s/d7/44/6a/1181_mariamezcaljovenworm_1243229108.jpg
Hot
Submitted by Tequila.net May 24, 2009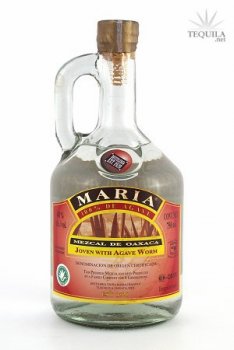 Maria Mezcal Joven with Agave Worm
Maria Mezcal de Oaxaca Joven (with Agave worm) is 100% Espadin Agave, cooked in a sealed, stone oven fueled by wood logs. The juice is then extracted via Tahona and horse, and fermented (with the fiber) in wooden tanks. Maria Mezcal is then double distilled in a small stainless steel alambique with copper head and coil.
Photo by Tequila.net
User reviews
There are no user reviews for this listing.