Del Maguey Mezcal Vida
http://www.tequila.net/media/reviews/photos/thumbnail/350x350s/d0/78/de/1389_del-maguey-mezcal-vida_1270701614.jpg
Hot
Submitted by Tequila.net April 07, 2010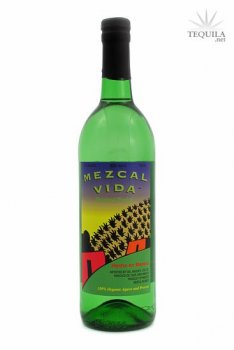 Mezcal Vida de San Luis del Rio
Mezcal Vida is the latest product in the Del Maguey, Single Village Mezcal collection, and is produced in the lush, remote mountains of Oaxaca, Mexico.
Mezcal Vida is twice distilled and unblended from 100% Agave Espadin, and is produced the original, 400-year-old organic, hand-crafted way.
There are no chemicals, colorings or additives ever used in any Del Maguey, Single Village Mezcal.
Estimated retail price: $38.00
Photo by Tequila.net
User reviews
There are no user reviews for this listing.