Salt & Lemon Tequila Reposado
http://www.tequila.net/media/reviews/photos/thumbnail/350x350s/d3/b2/44/389_salt_lemon_reposado_tequila_1177028057.jpg
Hot
Submitted by Tequila.net April 19, 2007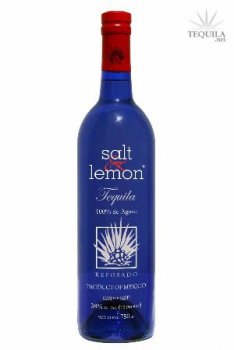 Tequila Salt & Lemon Reposado
salt&lemon 100% Agave Reposado Tequila is aged for two months in white oak barrels.

During the aging process, Salt & Lemon Tequila adopts the flavor and the light amber color of the oak, reflecting in nuances of herbs and citrus fruits from the wood and soil the agave has been grown.

It is best enjoyed straight from a snifter at room temperature.
User reviews
There are no user reviews for this listing.