Don Tacho Tequila Reposado
http://www.tequila.net/media/reviews/photos/thumbnail/350x350s/94/96/c6/265_don_tacho_reposado_tequila_1173741021.jpg
Hot
Submitted by Tequila.net March 12, 2007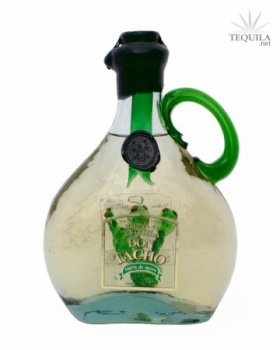 Don Tacho Reposado Tequila
Don Tacho Reposado Tequila - In the process of elaboration of Tequila "Don Tacho" our main interest is the care and quality that goes into our process. The best blue AGAVE plants are always used so that their rich juices will give their best in the distilling process. Distilling it is done on two occasions, so that when introduced into the fine white oak barrels, only the heart and essence of the AGAVE remain.

It is here, where after just the right amount of time, the tequila acquires its color and special aroma and above all, it´s characteristic flavor that gives "Don Tacho" that fine and special taste. Even our handicrafted bottle adds "gusto" to the tequila experience!
User reviews
There are no user reviews for this listing.