Caporales Tequila Reposado
http://www.tequila.net/media/reviews/photos/thumbnail/350x350s/19/0d/14/588_caporales_reposado_tequila_1184361392.jpg
Hot
Submitted by Tequila.net July 13, 2007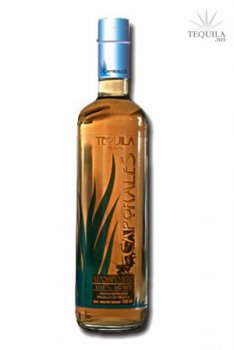 Tequila Caporales Reposado
Tequila Caporales Reposado is 100% Blue Agave Tequila, elaborated by means of triple distillation, according to the most demanding standards of the CRT -Consejo Regulador del Tequila-, completely natural, without preservatives.

Rested a minimum of 6 months in oak casks.
User reviews
There are no user reviews for this listing.