Mixtos
XXX Siglo Treinta Tequila Premium Silver
XXX Siglo Treinta Tequila Premium Silver
http://www.tequila.net/media/reviews/photos/thumbnail/350x350s/f7/9b/fa/116_XXX_Tequila_Silver_1169862593.jpg
Hot
Submitted by Tequila.net January 26, 2007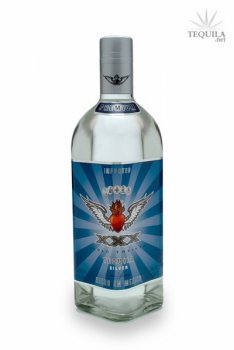 Tequila XXX Siglo Treinta Premium Silver
XXX Siglo Treinta Premium Silver Tequila - Premium pouring tequila produced and bottled in Mexico using traditional, authentic methods. Well balanced with clean, complex flavor and fresh agave aroma. Smooth mouth feel and crisp, clean finish.
Created for Margaritas, cocktails and shots.
User reviews
There are no user reviews for this listing.