Tanteo Tequila Chocolate Infusion
http://www.tequila.net/media/reviews/photos/thumbnail/350x350s/4e/92/02/1233_tanteotequilachocolate_1249792013.jpg
Hot
Submitted by Tequila.net August 08, 2009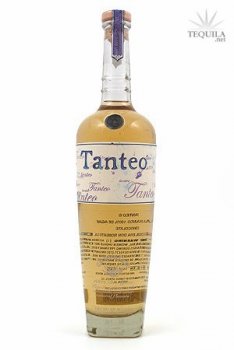 Tanteo Tequila Chocolate Infusion
Artisanal Tanteo Chocolate 100% Agave Tequila is an exquisite spirit infused with natural chocolate extracts and the essence of fresh jalapeños. It is handcrafted with such precision that the irresistible taste of chocolate, the savory heat of the peppers, and the luscious fruit and roasted Agave flavors perform in flawless harmony.
Whether sipped alone in a glass, or featured in a classic cocktail, Tanteo Chocolate Tequila is always a tantalizing, unforgettable experience.
Photo by Tequila.net
User reviews
There are no user reviews for this listing.