Jose Cuervo Cinge Tequila
http://www.tequila.net/media/reviews/photos/thumbnail/350x350s/32/87/ec/jose-cuervo-cinge-tequila-29-1385957376.jpg
Hot
Submitted by Tequila.net December 01, 2013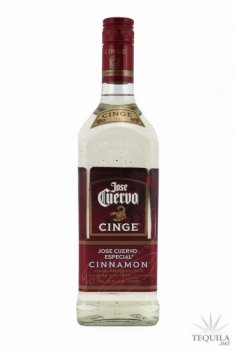 Jose Cuervo Cinge Tequila
Jose Cuervo Cinge is produced from 100% Jose Cuervo Especial Silver Tequila infused with the spiciness and flavor of natural cinnamon.
The Mexican Scorpion serves as the mascot for Jose Cuervo Cinge, as the Tequila and natural cinnamon blend make a nice "sting".
Photo by TEQUILA.net
User reviews
There are no user reviews for this listing.