Blancos
Rancho Alegre Tequila Blanco
Rancho Alegre Tequila Blanco
http://www.tequila.net/media/reviews/photos/thumbnail/350x350s/31/74/2a/1856_rancho-alegre-tequila-blanco_1337544547.jpg
Submitted by Tequila.net May 20, 2012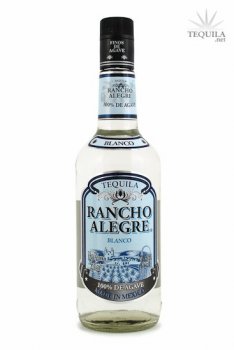 Rancho Alegre Tequila Blanco
Rancho Alegre Tequila Blanco is 100% Agave and bottled directly after distillation.
Located in Jesus Maria, in the heart of "Los Altos de Jalisco", Productos Finos de Agave has been producing premium Tequilas since 1996. Combining traditional processes with cutting edge technology, Productos Finos de Agave is a 100% Mexican company and proudly distributes consistent, high quality Tequilas and Agave products.
User reviews
There are no user reviews for this listing.