La Montura Tequila Blanco
http://www.tequila.net/media/reviews/photos/thumbnail/350x350s/19/92/f9/1702_la-montura-tequila-blanco_1318119361.jpg
Hot
Submitted by Tequila.net October 08, 2011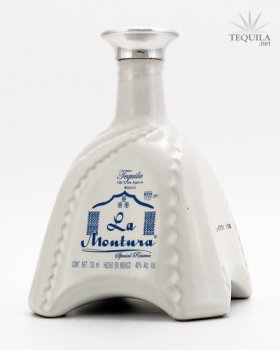 La Montura Tequila Blanco
La Montura Tequila Blanco, this special reserve Tequila is 100% Agave and produced at La Cofradia, a distillery with a strong reputation in the industry. La Montura Tequila is bottled in a unique white ceramic bottle etched with agave pencas.
Photo by TEQUILA.net
User reviews
There are no user reviews for this listing.