Blancos
El Mascarillo Tequila Blanco
El Mascarillo Tequila Blanco
http://www.tequila.net/media/reviews/photos/thumbnail/350x350s/9b/c3/74/1041_el_mascarillo_tequila_blanco_1225414618.jpg
Hot
Submitted by Tequila.net October 30, 2008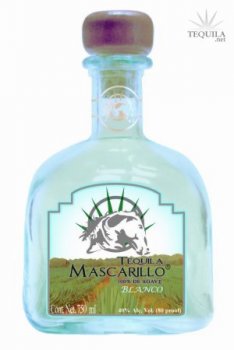 Tequila El Mascarillo Blanco
Tequila El Mascarillo Blanco is made from 100% Blue Agave from the famous "Tequila Valley", representing full Agave flavor and fruity aromas.
"El Mascarillo" was a Champion Quarter Horse (AQH) from El Arenal, Jalisco. This beautiful horse had a white spot on his face, which looked like a mask, leading to his name "El Mascarillo." Like this inspiring horse, Tequila El Mascarillo is produced with passion, high quality and a traditional process.
User reviews
There are no user reviews for this listing.