Tazon Tequila Anejo
http://www.tequila.net/media/reviews/photos/thumbnail/350x350s/5c/a9/81/492_tazon_anejo_tequila_1180833369.jpg
Hot
Submitted by Tequila.net June 02, 2007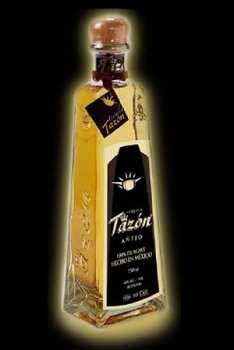 Tequila Tazon Anejo
Tazon Anejo has been aged in French Canadian oak barrels for 24 months, a premium process that produces one of the spirit world's rarest pleasures.
Tazon Anejo's amber color and rich taste come from its interaction with the oak and mellowing of time.
User reviews
There are no user reviews for this listing.