Anejos
El Viejo Luis Tequila Anejo
El Viejo Luis Tequila Anejo
http://www.tequila.net/media/reviews/photos/thumbnail/350x350s/a6/0a/5a/1631_el-viejo-luis-tequila-anejo_1307834041.jpg
Hot
Submitted by Tequila.net June 11, 2011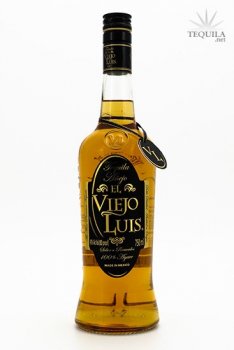 Tequila Review
Tasting Awards
2011 TEQUILA.net Awards - "Best of the Best" Best Highland Añejo Tequila
Tequila El Viejo Luis Añejo
Tequila El Viejo Luis Añejo is 100% Agave, and is produced from great passion for those that require exquisite tastes and appreciate fine Tequilas. The flavor of El Viejo Tequila is sure to create a pleasant experience, one that you can remember for a lifetime.
Tequila El Viejo Luis Añejo is aged for 18 months in new American oak barrels, which creates its unique profile and great body.
Photo by Tequila.net
User reviews
There are no user reviews for this listing.