Submitted by Tequila.net January 09, 2012
4073
0

3 Amigos Tequila Blanco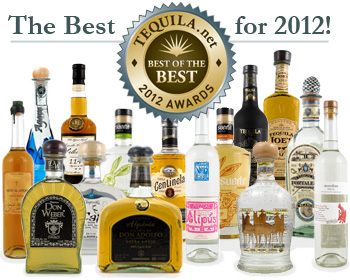 Agave Dos Mil Tequila Blanco
Alipus Mezcal San Andres
Alquimia Tequila Extra Añejo
ArteNOM Tequila Añejo
Carreta de Oro Tequila Reposado
Centinela Tequila Extra Añejo
Don Weber Tequila Añejo
El Capo Tequila Silver
Fortaleza Tequila Blanco
Ilegal Mezcal Añejo
Mezcalero Mezcal Joven
Suerte Tequila Blanco
Suerte Tequila Reposado
Tequila Joe's Añejo
Judge Favorites from the 2012 TEQUILA.net Awards.
Cheers from TEQUILA.net!
Submitted by Tequila.net December 11, 2008
14121
0
An exciting new contest at TEQUILA.net! Find the Golden Herradura Horseshoe and win a Holiday Gift Pack from Tequila Herradura.


Submitted by Tequila.net January 07, 2008
14666
0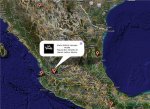 Spirits of Mexico Map - Distillery Locations
A new feature announced today for the TEQUILA.net web site, a map of Mexico displaying distillery locations for Tequila, Mezcal, and Sotol. Many distilleries shown link to their own photo gallery, showing pictures of their production process, exact address, and current brands produced.
http://distilleries.tequila.net
Agave Friendly Locations Map - Liquor Stores and Tequila Bars
TEQUILA.net has also added a map displaying Agave Friendly locations which include Liquor Stores and Restaurants / Bars worldwide that are known for their quantity, experience, and promotion of Tequila, Mezcal, and Sotol. Each location on the map is linked to their review page on Tequila.net.
These maps will always be work in progress, with new distilleries, stores, and bars added as exact locations are confirmed. Everyone can participate and help build the Spirits of Mexico maps by submitting distilleries and Agave Friendly locations not shown.
These tools are provided to TEQUILA.net members and browsers that are interested in the Spirits of Mexico, making it simple to find locations worldwide where they can enjoy Agave products when traveling.
If you would like to contribute, send an email to maps "at" tequila.net including as much of the information shown below:
Location Name:
Location Type: (Distillery, Liquor Store, Restaurant/Bar, other)
Location Address: (including city, state, zip, and country)
GPS Location: (to pinpoint the exact location, provide the latitude and longitude from a GPS)
Location Description:
Feel free to include any photos taken at the submitted location.
Submitted by Tequila.net December 01, 2007
12248
0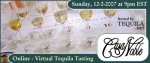 The newest feature at TEQUILA.net - Online / Virtual Tequila Tastings
TEQUILA.net members can participate in our new online tastings, currently scheduled on selected Sunday nights. This week we will be sampling Tequila Casa Noble with Jose Hermosillo (Pepe), as he talks about the La Cofradia distillery and their ultra-premium tequilas. Discuss the brand and review the lineup of Tequila Casa Noble with other members and aficionados.
Sunday night at 9pm EST
Login on the TEQUILA.net home page, and you will notice a link in the "Most Popular" menu on the left that says "Tequila Chat". Feel free to join in!
Submitted by Tequila.net December 16, 2006
13720
0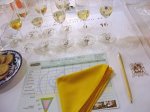 Tequila.net now has the Review / Ratings section up for our members. Members can add bottles to the database, and then submit a review for any bottle that is in our database. Sections will include Tequila, Mezcal, and Sotol, with sub-sections of Blanco, Reposado, Anejo, Extra Anejo, Mixtos, and Liqueurs-Flavored.
Excellent sorting features are available, where you can sort by name, type, brand, NOM, Distillery, etc. We look forward to having our members fill this database quickly.
Users can upload up to 4 images for each bottle.
Rating system is based on a scale of 1-100, similar to other ratings on Wines and Spirits. Multiple categories (weighted) will determine the bottle's rating and review.
We have created an Agave Review PDF document that you can use and fill out when doing your tastings, and record to our site later.

More Articles...