Señor Frog's Brings New 100% Blue Agave Tequilas to US
Submitted by Tequila.net June 05, 2009
16685
0
0
0
0
Hot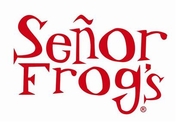 Purchase, N.Y., June 1, 2009 – Señor Frog's, the best-known party destination in Mexico and the Caribbean, and Batrachian Spirits announced today that Señor Frog's Tequilas made from 100% Blue Agave are now available in the United States. Consumers can now enjoy the same carefree party attitude at home or in their local bar with these new tequilas and capture the experience of a "South of the Border" vacation.
"Millions of Americans party at our bars and restaurants every year and discover the fun that defines the Señor Frog's experience," states Pedro Quintanilla, managing partner of Batrachian Spirits. "Since we know everyone cannot make it to Señor Frog's, we decided to bring the party to everyone with these new super premium great tasting Señor Frog's Tequilas."
Señor Frog's Tequilas are available in two styles: Señor Frog's Plata® and Señor Frog's Reposado®. Our master distillers have created the perfect balance of quality, authentic Tequila character and smoothness. "These 100% Blue Agave Tequilas allow you to party with the best that Tequila has to offer, without experiencing regrets the next day," says Quintanilla.
Señor Frog's Plata is an un-oaked tequila that is double-distilled to highlight the flavors of the very best Blue Agave. This clean, slightly creamy tequila has a dry, medium body and a smooth, balanced finish.
Señor Frog's Reposado is aged four months in white oak barrels, giving it a golden tone, generous body and smooth finish. The authentic Blue Agave flavor is complemented with hints of creamy vanilla and a fruity aroma.
The distinctive taste profiles make Señor Frog's Plata and Reposado great by themselves or as the quintessential base for margaritas and tequila cocktails. Señor Frog's Tequilas are available in Arizona, California, Georgia, Hawaii, Indiana, Illinois, Kentucky, Ohio South Carolina, Tennessee and Texas. The suggested retail price for a 750ml bottle of Señor Frog's Plata is $25.99 and Señor Frog's Reposado is $29.99.
For more information on Señor Frog's Tequilas, please visit www.senorfrogstequila.com .
User comments
There are no user comments for this listing.