Submitted by Tequila.net March 18, 2013
3648
2
Submitted by Tequila.net March 12, 2013
2498
0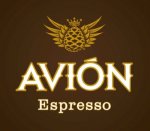 Blending the World's Best Tasting Tequila with Fine, Italian Espresso
Tequila Avion® is excited to announce the launch of Avion Espresso Liqueur, which is rolling out in the USA nationwide this month.  Avion Espresso combines Avion Silver Tequila with fine Italian espresso, creating an ultra-premium, ultra-smooth espresso liqueur unlike anything on the market.
Submitted by Tequila.net March 07, 2013
2509
0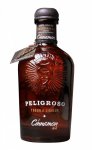 Peligroso Tequila, known for its dangerously exceptional juice, is heating up the market yet again with the launch of the newest member of its premium tequila family—Peligroso Cinnamon. The world's first 84 proof cinnamon-flavored tequila is infused with 100% pure cinnamon and a blend of secret ingredients, creating a distinct juice with a kick that leaves some sweet heat on the palate.
Submitted by Tequila.net October 30, 2012
1866
0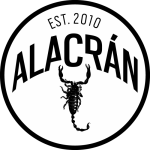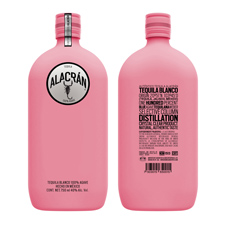 New York, NY — Autentico Tequila Alacran, the up and coming Tequila company will launch their limited edition soft-touch matte pink bottle during the month of October 2012.
October is Breast Cancer Awareness Month and it's also a time to join BCA activists and others in the fight against breast cancer. Autentico Tequila Alacran has created an awesome product to support Breast Cancer Awareness. Each beautiful bottle has a white ribbon tag and pink cap to help draw attention to breast cancer awareness. Autentico Tequila Alacran will donate a percentage of sales to a variety of breast cancer awareness charities. The Autentico Tequila Alacran limited edition pink bottle will be available in NY, TX, Mexico, Colombia and Hong Kong.


Submitted by Tequila.net October 07, 2012
2814
0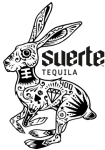 Suerte Tequila - Luck is Here!
Boulder, CO — Suerte Tequila debuts with their trio of 100% pure Blue Weber Agave Tequilas. The Suerte line has been carefully handcrafted to appeal to today's modern Tequila drinker while maintaining a high level of authenticity. Suerte Blanco, Reposado and Anejo are now in full production in the highlands of Jalisco Mexico where Suerte's Master Distiller uses traditional methods such as slow cooking in an Horno (brick oven), gradual fermentation and the use of a Tahona to create a truly unique tequila experience.
Boulder based entrepreneurs, Laurence Spiewak and Lance Sokol co-founded and built their new brand out of a strong desire to offer consumers a progressive yet authentic tequila. What makes this tequila different? Suerte Tequila is small batch, single estate; double distilled and is packaged in a bottle decorated with a one of a kind hand drawn rabbit logo. Infused with pure spring water and the finest agave, all three varieties have an incredibly smooth finish and pleasant, unique flavors.