Submitted by Tequila.net April 22, 2013
6741
1
Submitted by Tequila.net April 17, 2013
7519
2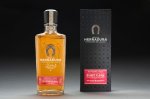 Coleccion de la Casa, Reserva 2012- Port Cask Finish is First of its Kind in a Series of Unique Styles of Tequila
Tequila Herradura announces the release of the first of a series of small-batch tequilas, Coleccion de la Casa, Reserva 2012, Port Cask Finish. Each year, a new tequila will be released that will offer consumers a one-of-a-kind experience. The inaugural product, Coleccion de la Casa, Reserva 2012 is a port cask finished reposado tequila that acquires its complex body and extraordinary smooth taste from resting in two different types of oak casks.
Submitted by Tequila.net April 09, 2013
5218
1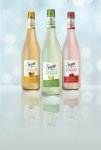 Three Refreshing Flavor Combinations Offer A Unique Tasting Experience
Today, Sauza® Tequila, the world's #2 premium tequila, announces the launch of Sauza® Sparkling Margarita, a refreshing new way to enjoy the authentic taste of a margarita with the unique addition of effervescent bubbles.   Available in three delicious flavors, including Original Lime, Wild Berry and Mango Peach, this fun, ready-to-serve cocktail captures the spirit of the traditional margarita paired with a unique twist of flavor.
Submitted by Tequila.net April 03, 2013
4388
0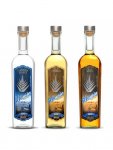 Azuñia Tequila a brand of Intersect Beverage launches new packaging to capture its authentic roots and heritage. As part of Azuñia's aggressive strategic focus on developing a boutique brand into a marketing powerhouse, a new look and feel of the Azuñia bottle has launched into the market place. Available in April, the new design will align the brand with the concept of modern meets authentic. The new package incorporates, textured paper labels, wood caps, and hand crafted glass bottles to accentuate the award winning tequila.


Submitted by Tequila.net March 25, 2013
5764
1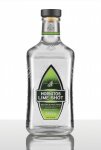 The Premium Tequila Revolutionizes the Shot Experience
Deerfield, Ill. (March 25, 2013) – Hornitos® Tequila is revolutionizing the shot occasion with the introduction of Hornitos® Lime Shot, the perfect combination of Hornitos® Plata 100% blue agave tequila with the refreshing taste of lime and a hint of salt. This innovative spirit transforms the salt+tequila+lime ritual into a single shot that is great tasting and convenient all in one.
Hornitos® Lime Shot is a clear spirit that imparts the distinct aroma of authentic Hornitos® Plata Tequila and a unique agave flavor that is approachable and pleasingly light with a slightly dry finish. Elevating the shot experience, this latest extension of the Hornitos® family is incredibly smooth and best enjoyed chilled.
"Since Hornitos® was introduced, we have been committed to revolutionizing the tequila category and the introduction of Hornitos® Lime Shot is no exception," said Vanessa Jenkins, Senior Marketing Director of Tequilas at Beam Inc. "The addition of Hornitos® Lime Shot into our portfolio of 100% agave tequilas provides an unexpected twist on the traditional shot that will allow you to start the night right."
Hornitos® Plata is the purest expression of 100% blue agave tequila. Made with the brand's signature cultivated yeast, it is double distilled and unaged with hints of fresh floral, herbal and wooden notes. This premium tequila is clean, smooth and retains a pure agave flavor.
Hornitos® Lime Shot is currently available nationwide. With a suggested retail price of $17.99 - $19.99 for a 750ml bottle, it will also be available in 50ML and 1 liter. For more information on Hornitos® Tequila, please "LIKE" Hornitos® Tequila on Facebook, follow us on Twitter @Hornitos or visit www.hornitostequila.com.