Submitted by Tequila.net February 15, 2012
7084
0

NBA Hall of Famer, former sports broadcaster and successful business entrepreneur, Bill Walton has become an equity partner with Azuñia Tequila, an ultra-premium tequila brand imported by Intersect Beverage of Newport Beach, California. Bill Walton's well-documented life has been filled with daunting challenges and great success. He knows the value of hard work, patience and a commitment to excellence, the very qualities that are adhered to by the experienced Jimadors who produce Azuñia Tequila.
"We are thrilled to have a first class partner like Bill Walton that understands persistence, discipline, structure, and some good luck," commented CEO, Jim Riley.
Submitted by Tequila.net January 04, 2012
7486
0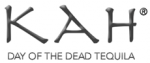 Drinks Americas Holdings, Ltd., ("Drinks") (OTCBB: DKAMD), a leading developer and marketer of beverage products, announced that since September when its transaction with Worldwide Beverage Imports, LLC resulted in the Company acquiring license and distribution rights for the KAH Tequila brand, the Company has shipped over 20,000 cases of KAH, generating over $2.4 million dollars in revenue.
Drinks Americas reports the brand is currently growing at a rate of 900% over the prior year. Drinks Americas is now selling Kah Tequila in 35 US markets through top national distributors. All distributors have placed second and follow up orders since September. The Company expects to expand KAH Tequila throughout the entire United States in 2012.