El Don de la Familia Organic Agave Nectar
http://www.tequila.net/media/reviews/photos/thumbnail/350x350s/f7/c1/3a/1412_el-don-agave-nectar_1273376124.jpg
Hot
Submitted by Tequila.net May 08, 2010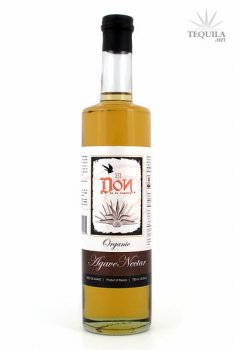 El Don de la Familia Organic Agave Nectar
El Don Ultra-Premium Agave Nectar is a 100% natural, certified organic sweetener with twice the flavor and intensity of sugar or honey, with fewer calories per serving and a lower glycemic index than other sweeteners.
Vegan, no preservatives, colors or artificial flavors.
User reviews
There are no user reviews for this listing.