Rancho Nuevo Tequila Reposado
http://www.tequila.net/media/reviews/photos/thumbnail/350x350s/2a/54/da/1882_rancho-nuevo-tequila-reposado_1343883013.jpg
Hot
Submitted by Tequila.net August 01, 2012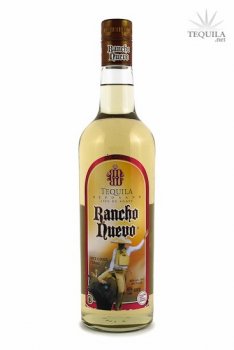 Rancho Nuevo Tequila Reposado
Rancho Nuevo Tequila Reposado is full of flavor and tradition, made with the best hand-selected Agave planted in the best region for Tequila production. With passion and pride we produce our 100% Agave Tequila with artisanal processes, allowing nature and time to do their magic.
Rancho Nuevo proudly exhibits an image of a charro riding a bull, showing the most exciting mexican sport: "la charreria".
Rancho Nuevo Tequila Reposado rests in white oak barrels for a minimum of 2 months. Flavor and tradition are the best combination, Rancho Nuevo is a
Tequila that proudly represents Mexico.
Photo by Tequila.net
User reviews
There are no user reviews for this listing.